Archanaa Agnihotri is a committed individual who paves the way for the change she wants to see in the society. Her exposure to work across the globe equippped her more to look at problems at a global level. To achieve this goal she strives to bring social change through active public participation by empowering individuals.
Major General (Dr.) Atul Bajpai (Retd.)
Major General (Dr.) Atul Bajpai (Retd.) had Illustratious career in Armed forces. He had served in Army medical corps in difficult boarder areas and had planned and executed various innovative health related projects for soldiers. Now after retirement, he has been appointed as founder Vice-Chancellor of Mahayogi Gorakh nath University Gorakhpur, a multi faceted educational institutional.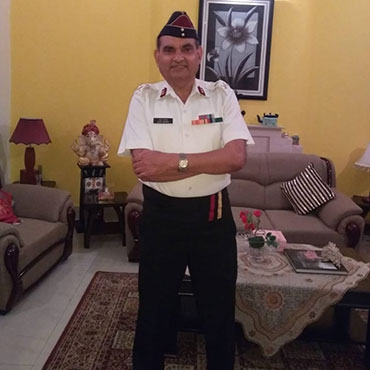 Dr. Dipali Kapur
Psychological counsellor
Psychologist at Apollo Hospital, New Delhi
Dr. Sikha Gupta
Counselling of victims and technical advisor
Child psychologist
Justice Vijender Jain
Our Mentor
Ex-Chairman, Human Rights Commission
Mr. Arjun Malhotra
Technology entrepreneur, philanthropist, industrialist, co-founder of HCL Group
Dr. Sanjay Kapoor
Physician, Airports Authority of India
Mr. Anand Prasad
Legal Advisor
Senior advocate, political activist
Mr. M. Shrinivasulu
Former Indian Police Service