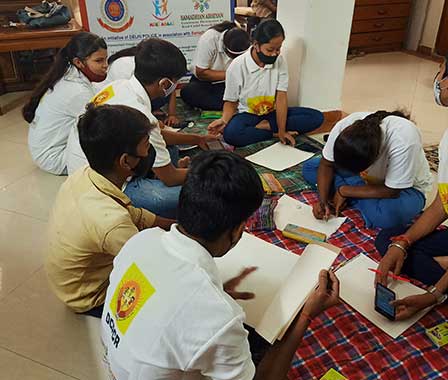 Samadhan Abhiyan was founded in 2015 by Archanaa Agnihotri and Dr. S. C. Pandey, inspired by Archanaa's husband Uday Agnihotri.
Uday Agnihotri graduated from Indian Institute of Technology, Kharagpur and Carnegie Mellon University, USA. He decided to leave his job at California Department of Real Estate and return to India. He wanted to help people in his home country make India a better place to live in.
From the very beginning, one of our main concern has been to raise awareness about the prevention of sexual abuse of children and the POCSO Act. Already in the year of the foundation of Samadhan Abhiyan, thousands of students, parents and teachers have participated in workshops on this topic. These workshops have become an integral part of our N.G.O.
Other workshops were held on human rights, consumer rights and the right to information. Further activities included free health checks for students, job training for slum youth, planting of trees and marches for raising awareness about prevention of child sexual abuse.​
We launched our nationwide campaign "Sashakt Bachpan – Sashakt Desh" and periodically organised silent marches together with students from IIT Delhi to raise awareness for POCSO.​
In 2018, we set a national record when a total of 1015 people took a collective oath at Central Park in Delhi to fight child sexual abuse.​
In 2019 we developed and launched in cooperation with the Delhi Commission for Protection of Child Rights MERI AWAAZ, a child friendly smartphone app, the first of its kind, that makes it easy for anyone to report child sexual abuse. Furthermore it helps in spreading awareness on child sexual abuse and its prevention.​