Children are our future and it is our responsibility to create a fearless, harmonious and positive environment for them, both in private and public life ‒ at home, at school, in the garden, in the playground, on the street, …​
It is a shame that we hear and read about sexual abuse of children every day. As responsible citizens, we must ensure that no child, regardless of gender, is sexually abused anywhere.​
We fight against the sexual abuse of children. We want to tackle the problem at its root and are, therefore, committed to preventing abuse. That is why we focus on raising awareness among the people.
Our mission is to create awareness and transcending any discrimination of caste, gender, faith or religion. This can be achieved through public participation. We at Samadhan Abhiyan believe that every human being has the same right to live in this world with dignity.​
We must think, plan and act together. We at Samadhan Abhiyan work earnestly to create a comprehensive awareness and education about the prevention of sexual abuse of children among children, parents, teachers and all other stakeholders in the society.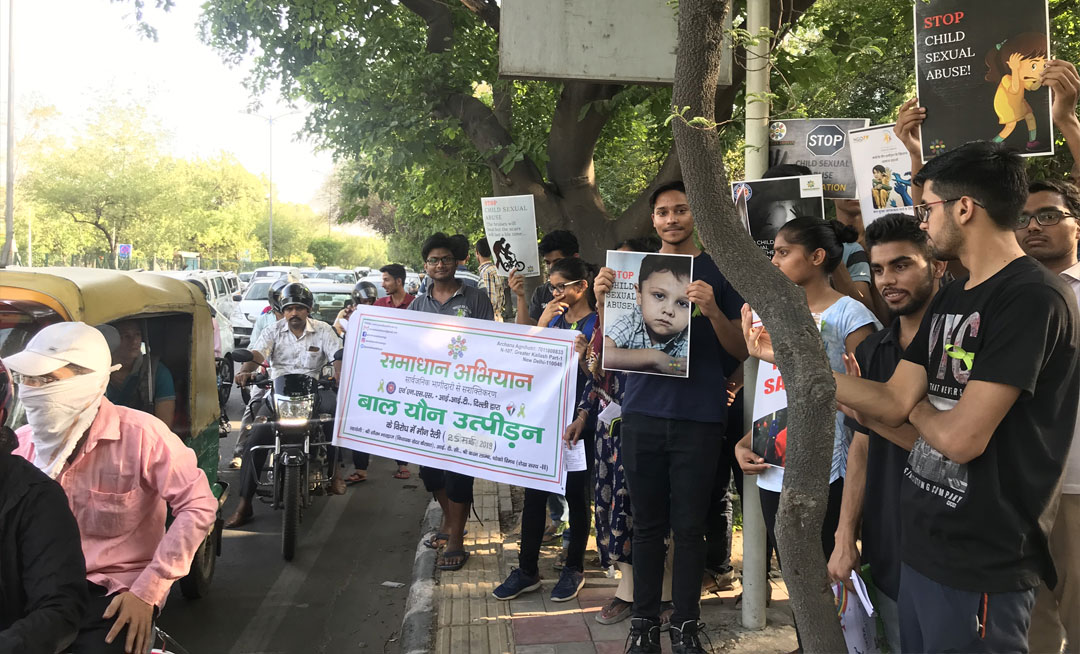 OUR EXPERTISE
Providing skills for the prevention and intervention of child sexual abuse.
Our workshops are well researched, have a sensitive approach, carefully chosen age appropriate vocabulary as per our audience. Various factors were kept in mind while designing the presentations so as to cater to the needs of different audiences belonging to the different socio economic backgrounds.
Awareness is the first step towards prevention of child sexual abuse. Our workshops are holistic in nature. They cover the human aspect, legal aspect and counselling aspect.
To keep the audience engaged during the workshop, we use different modes in our presentation, such as audio/visual aids, activities, enactment etc.​
The education on the POCSO Act covers its salient features and its amendments 2018. The Act is rewritten and explained in a user friendly language. This makes the law easy to understand and retain. The knowledge of POCSO is crucial as it encourages reporting and establishes the faith of the people in the judiciary.​
If you are interested in our workshops, please contact us.