Make India a safer place for our children!
Start spreading awareness on child sexual abuse and its prevention and help reporting child sexual abuse with the android phone app MERI AWAAZ!
​Download it now from the Google Play Store: Meri Awaaz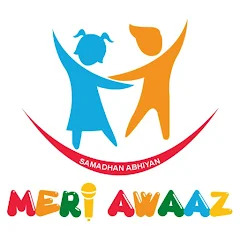 The app is child friendly and easy to use.
It allows convenient and anonymous reporting of child sexual abuse by call and form.
Besides it contains pictorial awareness modules for children as well as easy and understandable awareness modules for parents and teachers.
The app is available in both English and Hindi language.
MERI AWAAZ is a joint project of Samadhan Abhiyan and the Delhi Commission for Protection of Child Rights (DCPCR).
Voices on MERI AWAAZ:
"MERI AWAAZ is the only app for POCSO awareness which is easy to understand for children due to many simple graphics."
Archana Agnihotri (Director of Samadhan Abhiyan)
"MERI AWAAZ will encourage more people to report incidences of child sexual abuse."
S. C. Pandey (Finance director of Samadhan Abhiyan)
"MERI AWAAZ serves the need of awareness of child sexual abuse for children, parents and teachers and all strata of society and it even works offline."
Sheelam Bajpai (Project director of Samadhan Abhiyan)
"MERI AWAAZ is the only app which helps the DCPCR in tracking of incidences of child sexual abuse."
Jaydeep Mishra (Media head of Samadhan Abhiyan)
"MERI AWAAZ is the most user friendly app of its kind available till date."
Chetan (Main developer of MERI AWAAZ)
"MERI AWAAZ contains all the necessary information and the access to the information is very easy."
Jyoti Duhan Rathee (DCPCR)